"Music pushes for fairness and justice. It unites and does good. It is the reflection of our soul and pushes us to be better. That's why we work every moment of our life to give you the most honest and sincere music that we can give".
Born in 2011 and based in Beaune, Burgundy, France, Three Birds Whisper is made up of Stil on drums, Yula on keyboards and Oli on guitar/vocals.

Three Birds Whisper music style is ranged from folk through to spacey, psychedelic times and heavy Rock'n Roll colored with saturated vibrations. The lyrics are engaged and with a poetic visions of the world…
The original creations of TBW are influenced by musics like those of Nirvana, Thin Lizzy, Black Sabbath, Kyuss or The Clash but also music from everywhere like Siklawa, Idir, Camaron de la Isla, Salif Keita, Victor Tsoi, Neil Young…
And in the mind by all those who work for peace and love.
They play also somes covers.
The aim of TBW is to drive you into the nimbus of the NooSphere and work for justice and happiness….
TBW dreams to change the world with his music and create a humanity more empathetic, more respectful, more gentle. A humanity that would observe nature to create as it does without destroying it. A humanity that would take care of its children as the best of mothers or the best of fathers. A humanity that would do its best to take care of everything around it. A humanity that would be a great family, happy and united. A humanity where power and money would only work for the common good …
Musicians who have left their mark on the band were: Thomas Malecki, Bruno Valentin, Cedric Peyrot, Christian Trouvé, Michel Maussire.
Olivier is interested in music in childhood pushed by his family. He set up his first band around adolescence and never stopped recreating them. In parallel with his bands, he practices guitar and classical singing at the conservatory. He takes Flamenco lessons. He goes to Mali to unlock the secrets of the Malian guitar with Zani Diabaté. He also puts on a show for children where he mixes music, singing, prestidigitation, puppets and transformism.
Yuliya has a mother passionate about classical music and theater who seeing her very attracted to music offers her the gift of starting the piano at 7 years old in Siberia. Her dad does everything possible so that she can follow a classical musical course. She graduated from the conservatory of Lida in Belarus. She teaches piano and music theory. She also plays the organ.
Julien joined the Dijon trumpet fanfare on the drum at a very young age, then moved from group to group through jazz formations, covers and creations. He loves to follow master classes from great drummers and is constantly researching his playing to reach his musical holy grail.
Ary begins the organ as a child with his cousin in Guadeloupe. He is immersed in West Indian music and is a big fan of Kassav. Then he fell in love with the bass and the playing of Marcus Miller. He navigates between jazz rock and zouk and plays in several groups in Lorraine and Luxembourg.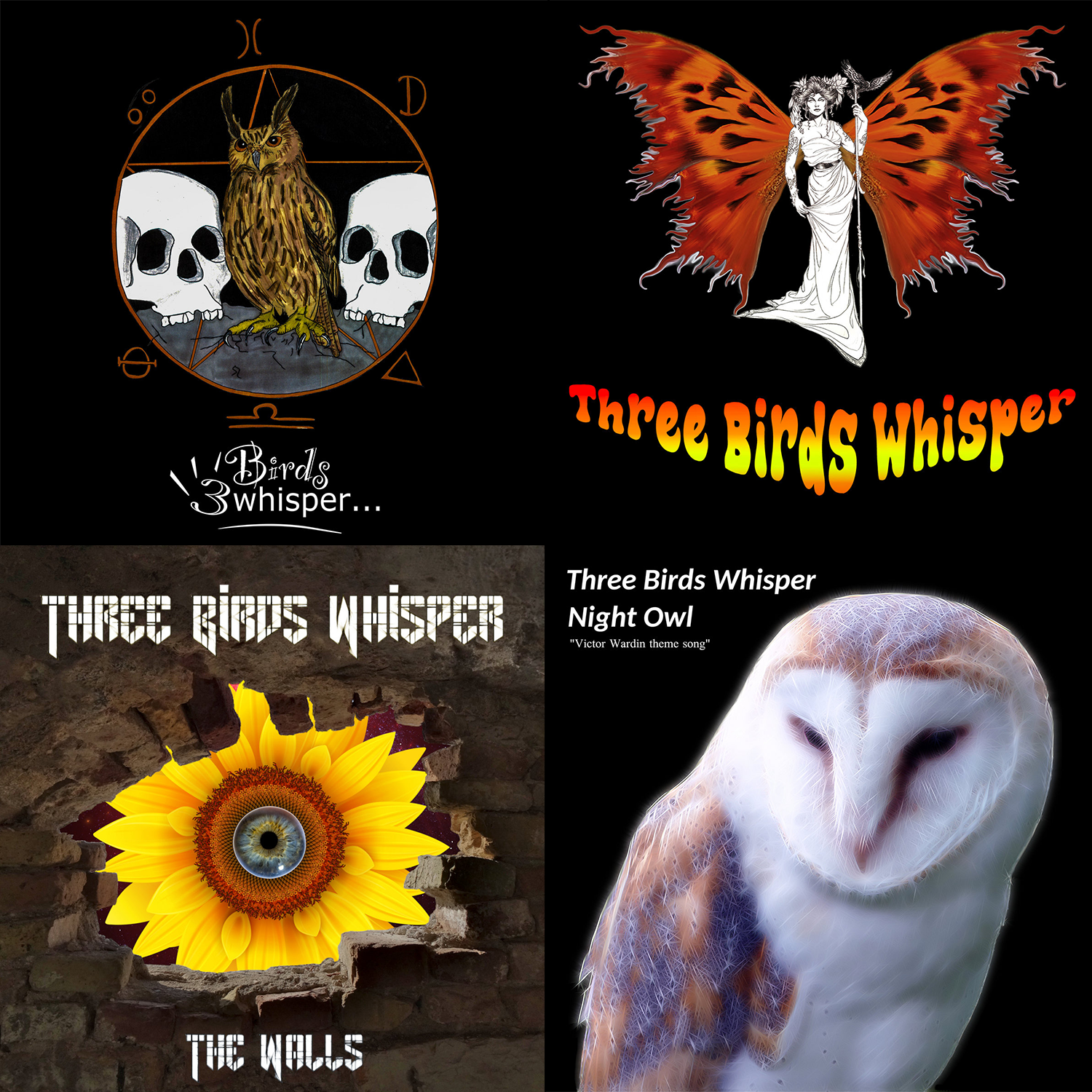 "la Muse Papillon" Record. Inc